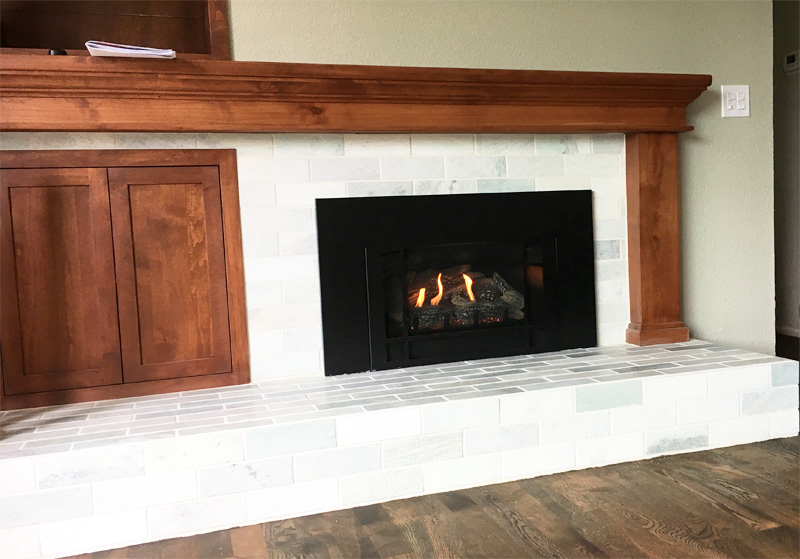 White Mountain Hearth Fireplace Insert
Fireplace conversion to White Mountain Hearth Gas Fireplace Insert
This project was completed with a complete hearth remodel of an existing wood burning fireplace
to a beautiful White Mountain Hearth Gas Burning Fireplace Insert.
With 20,500 BTUs per hour, circulation fan, and wireless remote control thermostat.
Starting the complete remodel, the wall was exposed to the studs for construction of the new hearth.
---
The finished product, a complete new contemporary look and efficient gas burning fireplace insert.
The White Mountain Hearth Direct Vent gas inserts burn efficiently and are clean looking.
They come with four different liner options, traditional, banded, and washed brick, or in matte black.
Specifications
Variable flame height burner
Inputs of 20,500 Btu, 26,000 Btu, and 28,500 Btu
Direct-Vent insert's unique Slope Glaze Burner
MORE PROJECTS
---