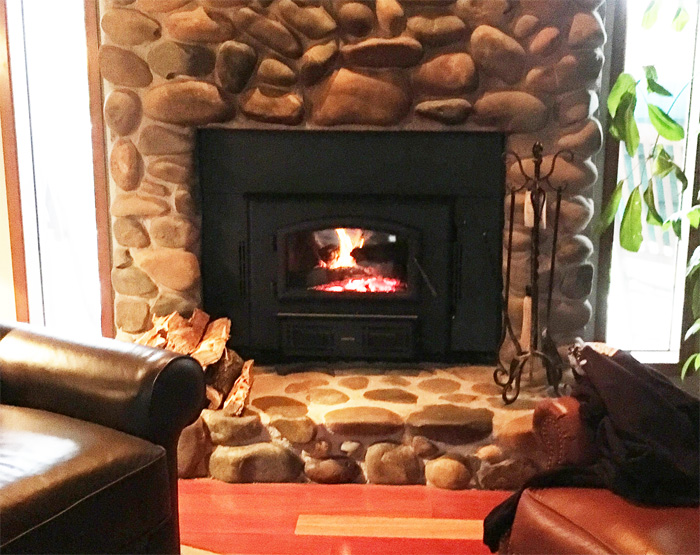 Quadra-Fire 2700 Wood Burning Fireplace Insert
Wood Burning Fireplace Insert with Custom Cut Surround Panels
This is a Quadra fire 2700 wood burning fireplace insert installed into a zero clearance fireplace.
With custom cut surround panels to fit the existing rock opening, this efficient wood burner will heat this beautiful home years to come.
---
Specifications
The Quadra-Fire 2700 compact wood fireplace insert is built for clean and long-lasting performance. With cast iron styling and Automatic Combustion Control, it has up to 8 hours of burn time with each load of wood.
38,500 BTUs* — heats 900 to 2,300 square feet, based on climate and home efficiency
EPA certified, with low emission levels of 3.5 grams per hour
1.8 cu ft firebox capacity / recommended 16″ log length
Up to 8 hours of burn time from each load of wood
MORE PROJECTS
---